Are you ready to upgrade? While making permanent changes might not be possible, we do have some ideas to transform your space! Just because you don't own a place, it doesn't mean that you can't make it your own. We have divided our ideas into three categories including: Non-Permanent, Semi-Permanent, and Permanent solutions. There are some big changes you could make to a long term rental, they just require permission from your landlord! More often than not, putting in a little bit of elbow grease to your rental will mean that you can get a discount on that month's rent. (I have added additional storage, painted cabinets, and added an epoxy floor to my rental and my landlord loves it!)
Non-Permanent Ideas
Are you ready to DIY your space? Here are the easy solutions you can start that don't require permission.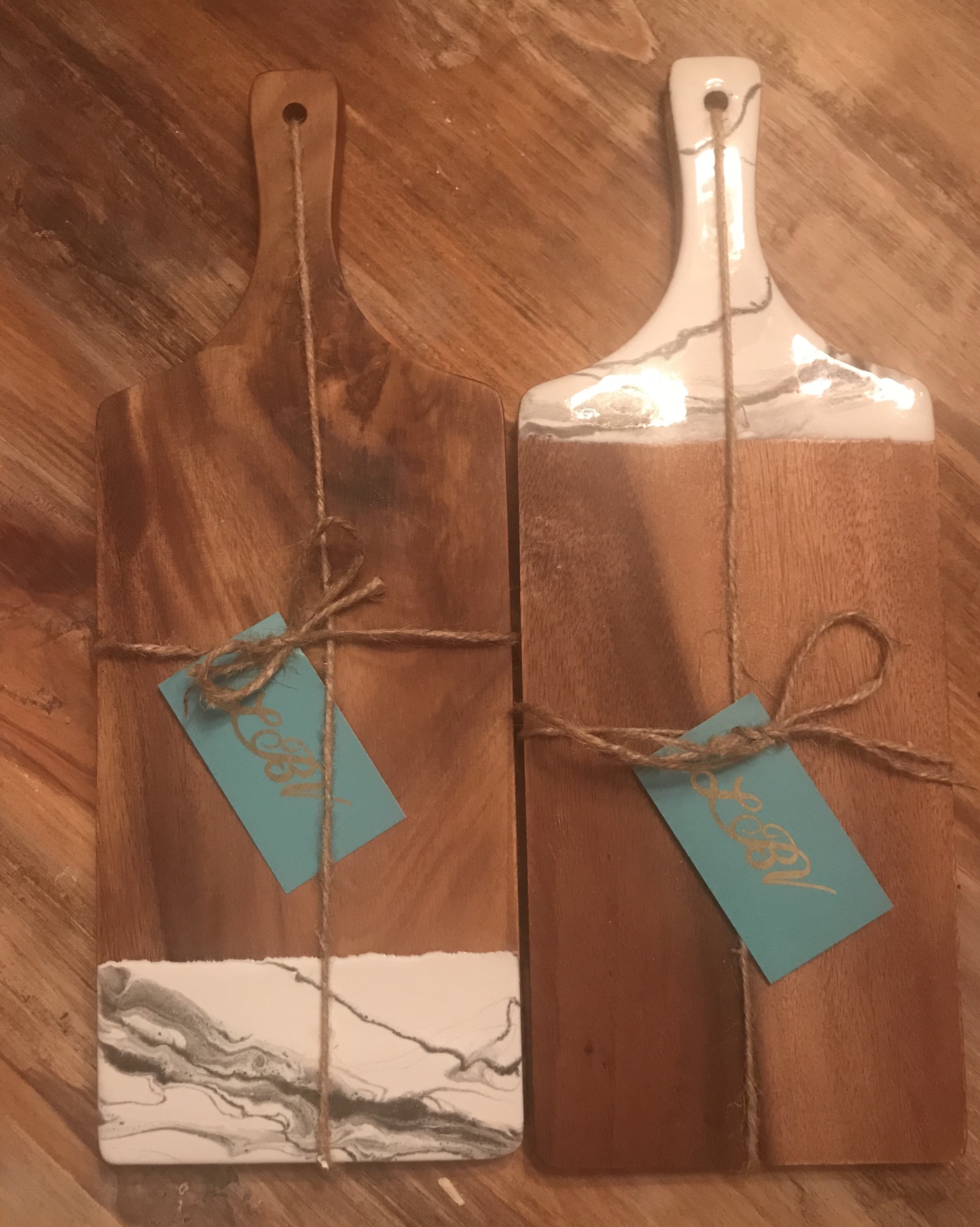 Cutting Boards
Hate your countertops? Try making your own cutting boards to cover the countertop. Some of our customers create wood cutting boards using our epoxy to customize the colors and size without a high cost!
Wall Hangings
A mirror to catch the light, or a variety of photos and clocks can dramatically improve a rental kitchen. This is a simple way to add color without having to paint!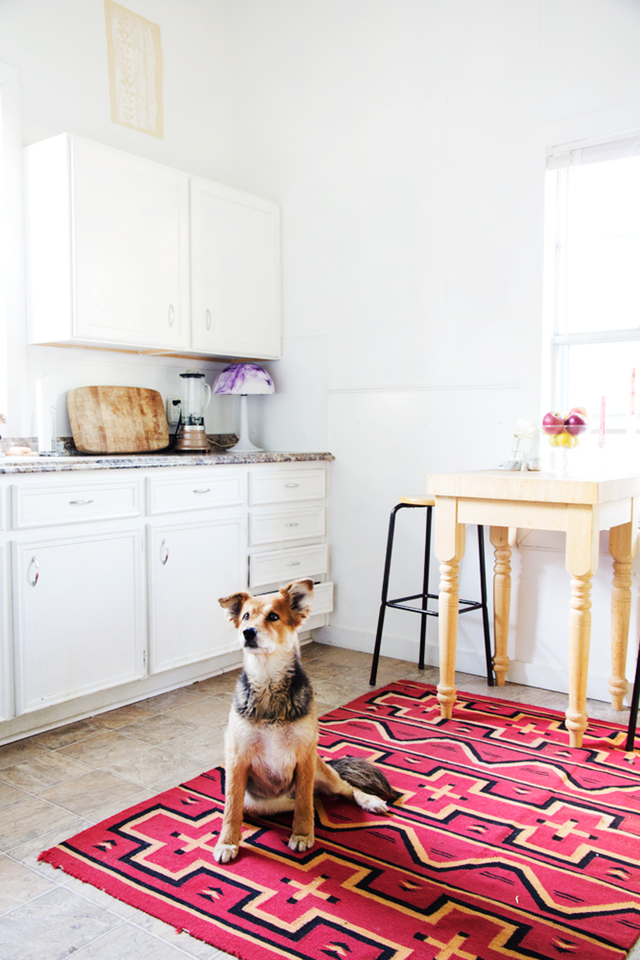 (Image credit: Adrienne Breaux)
Rugs
A rug can go a long way towards covering up those old vinyl floors in a rental kitchen! Try out bright geometric patterns to add a splash of color to an otherwise, very sterile kitchen.
Semi-Permanent Ideas
These ideas require a little bit more time and consideration for your project. You will want to keep track of these changes you make so that you can be sure to set the kitchen back to the way it was originally before you move!
(Image credit: DoorSixteen.com)
Add a New Backsplash
This temporary backsplash solution can be a custom art piece that you take with you from home to home. DoorSixteen.com has a beautiful tutorial for this look. You could follow these instructions but instead epoxy the surface to create a white marble backsplash like this one:
Create Storage Space
Add some shelves, or simply take the doors off of some of your upper cabinets to open up the kitchen, and showcase your prized dishware or spices.
Replace Hardware
Adding modern drawer pulls to your cabinets is one way to dress up a kitchen without making huge changes. For a modern look, try shopping at IKEA, and an eclectic handle you can often find at Hobby Lobby.
(Image credit: Country Living)
Cover Your Cabinets, Fridge, and Walls with Contact Paper
Using contact paper on the cabinets, backsplash, and even fridge is a great idea to revitalize your cabinets without having to paint. This contact paper can then be removed easily!
Rolling Kitchen Island
Add some class, and additional countertop real estate, with a rolling cart! Marble and wood are two chic styles right now that you can DIY to your cart. Just epoxy the surface using our White Marble Kit to create a beautiful piece.
Permanent Ideas
For these ideas, you will definitely want permission from your landlord. It might also be good for you to ask for a discount on that month's rent for supplies. You will be adding value with these changes and you won't be able to take those with you!
Paint
Painting cabinets, or a statement wall in the kitchen can completely transform the entire aesthetic of the room. For a less permanent solution, there are easily removable wallpaper solutions you could use throughout your kitchen instead.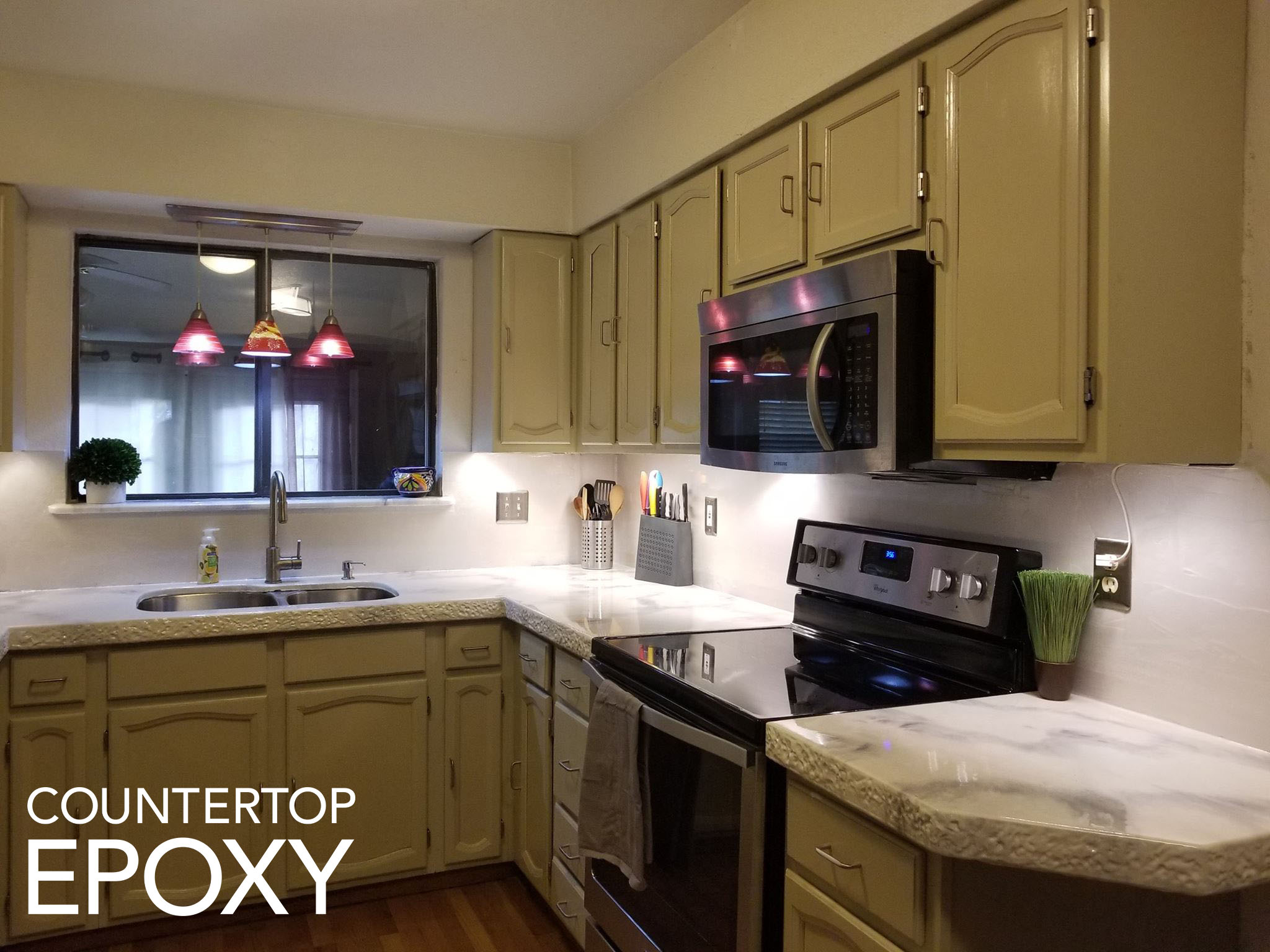 Epoxy Countertops
Create a white marble, slate, or wild glittery countertop on your existing ugly formica using one of our Countertop Epoxy Kits. This highly durable solution will go over any existing countertop and increase the durability of your kitchen.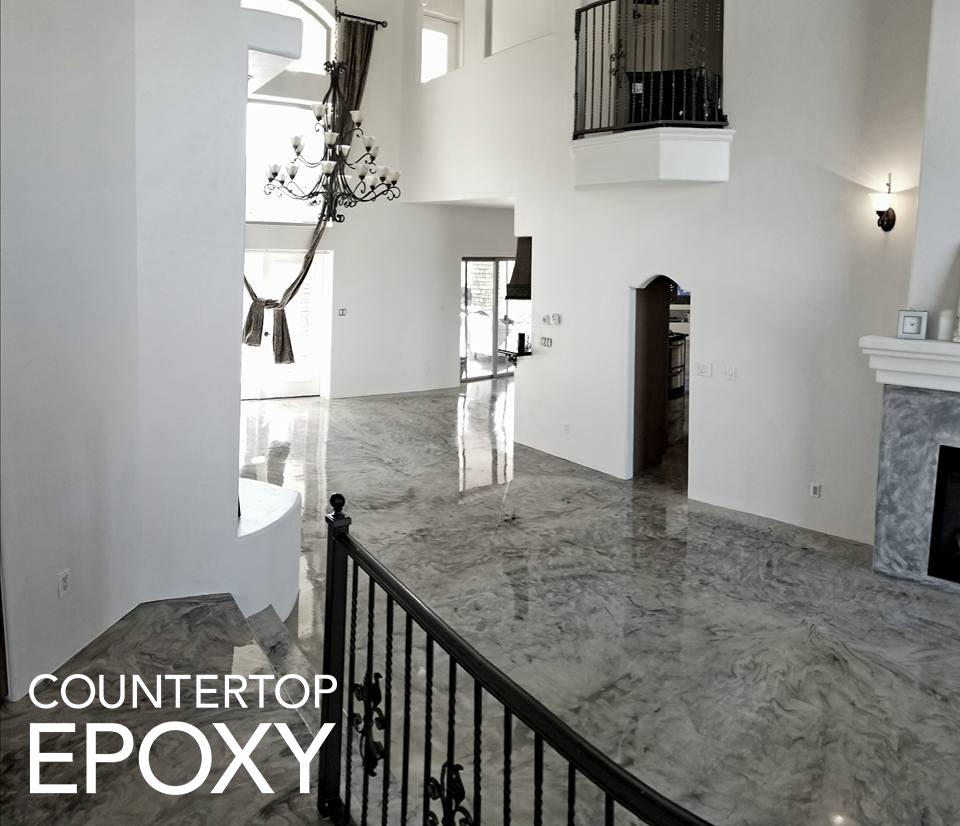 Epoxy Floor
Are the laminate floors too much of an eyesore? You can resurface directly over the laminate with an epoxy floor. This stain resistant, non-porous solution is the perfect flooring option for a kitchen.
How have you renovated your rental kitchen? We would love to see your photos! Send them to info@countertopepoxy.com.