Are you tired of those oak cabinets in your kitchen? Even if you are a renter or have no DIY experience, we have some ideas that are sure to help you create the kitchen of your dreams, starting with your cabinets! We will take a look at using contact paper, epoxy, stain, and paint and how others have transformed their kitchens using these techniques.
Here are some ideas to help you update your kitchen cabinets:
Duct Tape Toe Kick
Photo Credit: Make Do And DIY
Is your DIY level just at tape at this point? Don't let that dissuade you from updating your kitchen cabinets! This gold toe kick was literally made with duct tape. You can read the tutorial (trust us, anyone could do this) on the blog MakeDoAndDIY.com
Contact Paper Cabinets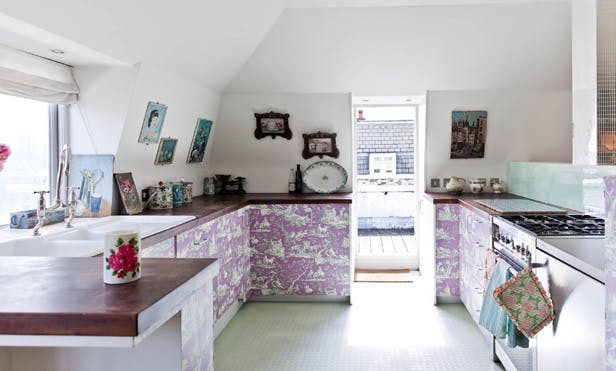 Photo Credit: Liga Studios
This bright violet patterned contact paper is a removable solution to cover your ugly cabinets.
If the pattern is too busy, try using a solid color like this.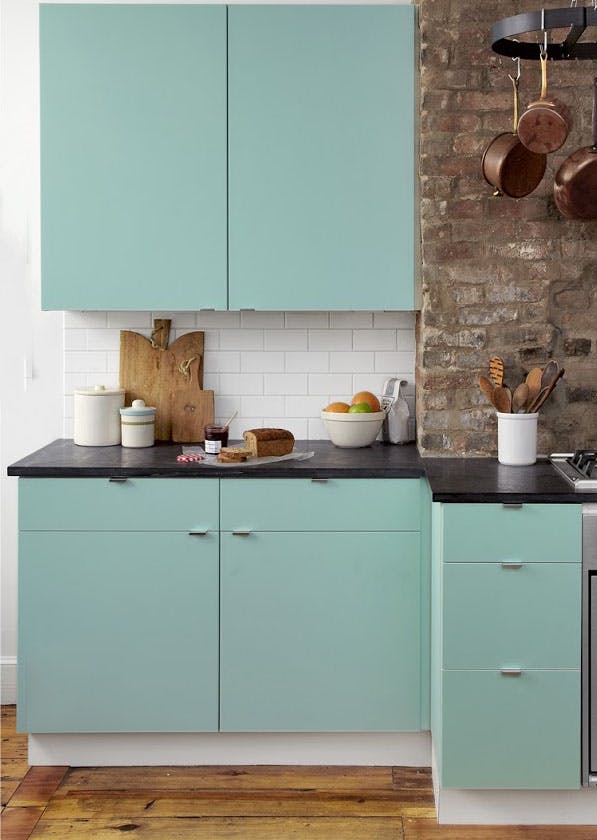 Photo Credit: Country Living
Painting or Staining the Cabinets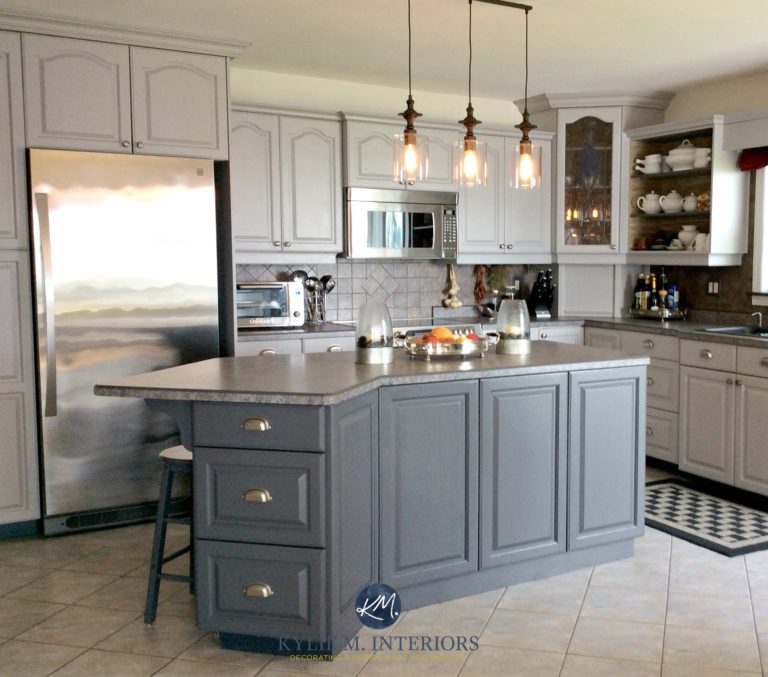 Photo Credit: Kylie M. Interiors
Kylie wrote an excellent blog on the benefits of paint, stain, and even a simple hardware change for your kitchen cabinets. The before photo of this kitchen that she painted the cabinets is unreal! Keep in mind, that painting your cabinets is a tedious process that requires dedication. The finished result makes it worth it!
Install a Waterfall Epoxy Countertop
Photo by Granite Transformations - Look for kitchen pictures
Would you like to cover the sides of your cabinets like this kitchen? This is an inspirational photo we found on Houzz of a waterfall countertop. This is an easy piece to install in your kitchen using Countertop Epoxy. You would follow the same instructions for installing a countertop, however, you would need to also build MDF boards to become the "waterfall edge" of your countertops. When you pour the epoxy, be sure to set up your boards to sit right next to your countertop so you can create the same design onto each piece of the countertop. Allow the sides to cure for at least 24 hours before installing them to their vertical position.
What unique ideas do you have to update your cabinets? Send us photos, we would love to see how you are updating your kitchen!