Are you having trouble with deciding on the perfect epoxy color kit for your kitchen? Finding the right color kit for your countertops may seem like an intimidating decision, but with our collection of prefabricated kits you'll be able to find the one that meets your style needs with ease.
We put together a list of our top selling epoxy color kits to help you with that choice, but first there are a few questions to ask yourself before selecting your kit.
What interior design style are you drawn to?
When designing your countertops, it's important to note what style speaks to you, your personality, and your home.
Do you prefer a modern/contemporary look?
Photo by Josh Partee | Architectural Photographer
Photo by Koch Architects - Joanne Koch
Figure out what your design style is first. That is key to ending up with a design you're happy with and will make your decision a whole lot easier.
It's your home after all, choose a style that fits you.
Do you have a kitchen theme you're trying to match?
Are you looking to complement your fresh new cabinetry, luxurious new floors, or updated kitchen fixtures? Then choosing a design that compliments your kitchen palette is the route to take, or go with a bold, dramatic design to contrast your theme for a beautiful balance.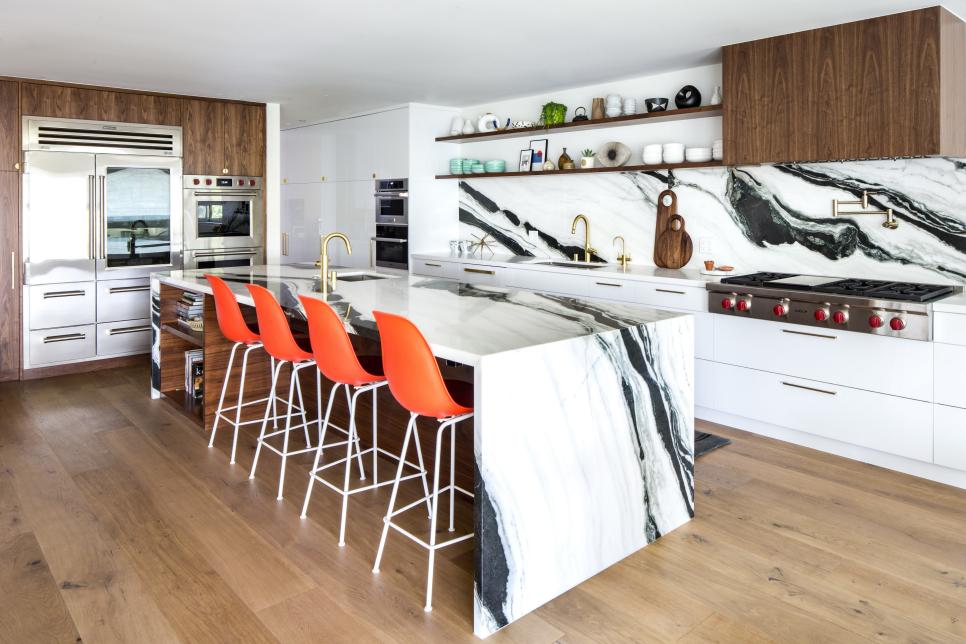 Photo by Marisa Vitale, Designed by Natalie Myers
Here are a few of our top-selling epoxy color kits that'll help you make that decision on which kit is right for your style.
Premium White Marble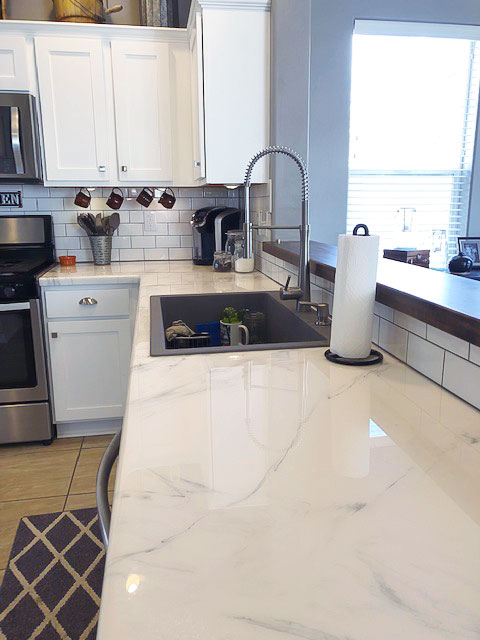 Customer Photo - Premium White Marble FX Poxy Countertop Kit
Marble is a classic, homeowner favorite because it works well with many styles, accent fixtures, and appliances. Making our Premium White Marble Kit our most popular kit among our customers. Dark or light, modern or traditional, white marble will work well with just about any aesthetic. You can't go wrong!
Premium Soapstone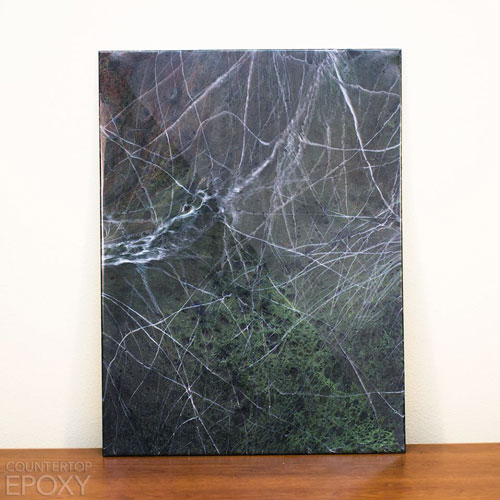 Epoxy workshop soapstone sample - Sanded (Matte finish) vs. High Gloss finish
Our Premium Soapstone kit is another popular choice among our customers. Soapstone is great for bringing contrast to lighter themed kitchens because of its dark gray tones and is perfect for a traditional farmhouse or even a modern kitchen.
We love the color undertones of green and blue this natural stone beauty can have, along with the rich veining patterns. This makes it a Countertop Epoxy design favorite when replicating stone designs with epoxy.
Premium Silver Slate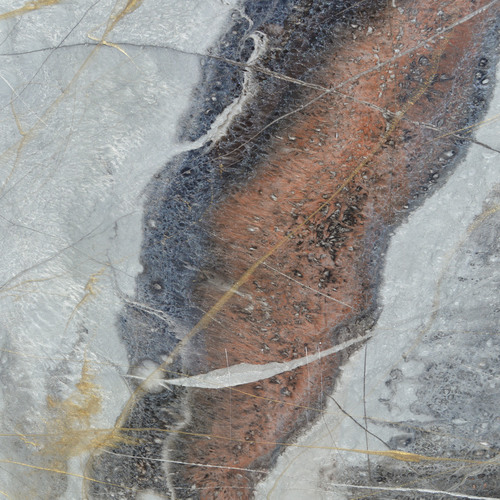 Slate countertops can make an impact in your space, especially in a light-themed kitchen or rustic aesthetic. More of a quiet classic, you'll usually see slate in gray or black and also with color tones ranging from green, red to purple.
Silver slate with tones of red being the winner in our books, this color theme will bring your rustic kitchen stellar warmth and appeal. Who doesn't love that combo?
Premium Bronze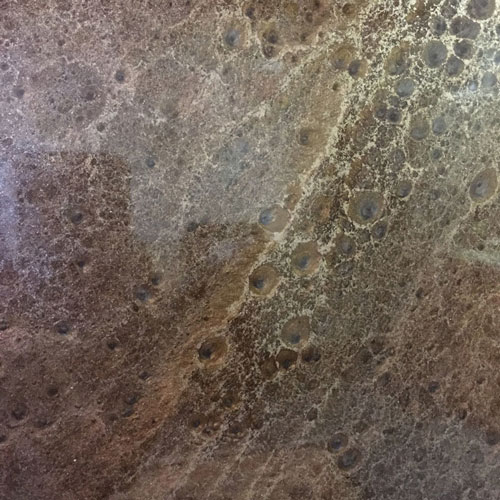 Looking for the ultimate warmth and a rich earthy feel for your kitchen? Then look no further than our bronze color kit. This color scheme goes well with wood features and cherry, oak or maple cabinets.
For more of a mild form of our bronze kit but still packing that earthy feel is our Cocoa River color kit and our Mystic River kit.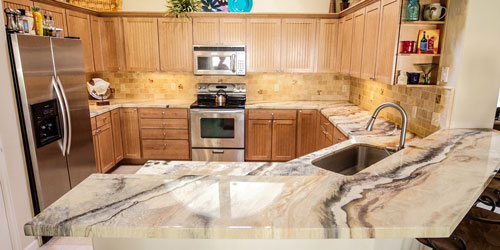 Premium Travertine
Want to brighten and add some luxury to your space while maintaining a natural tone? Travertine is the look for you. The tan, creamy tone of this epoxy color kit radiates a natural, elegant warmth that goes well with a variety of kitchen schemes.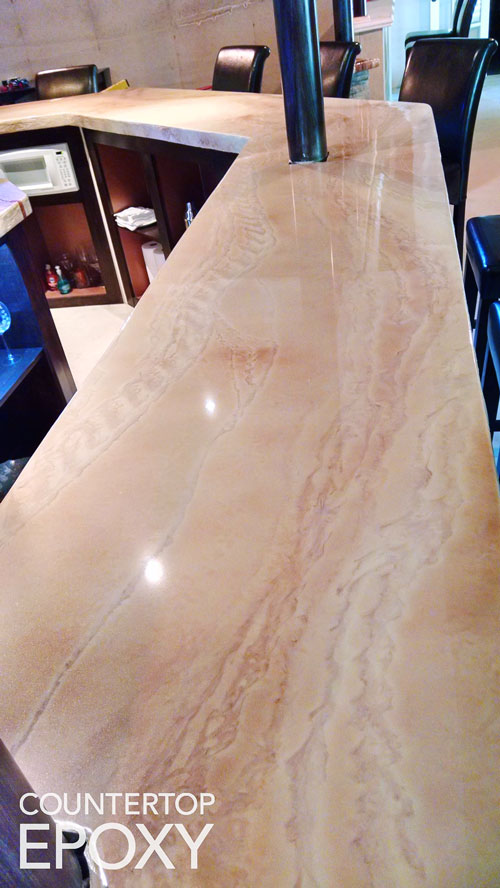 Create your own epoxy countertop kit
Not in to all the natural stone designs? Or looking to create a unique abstract design with pops of color? Put together your own combination to design a one of a kind look to match your space and personality to a tee.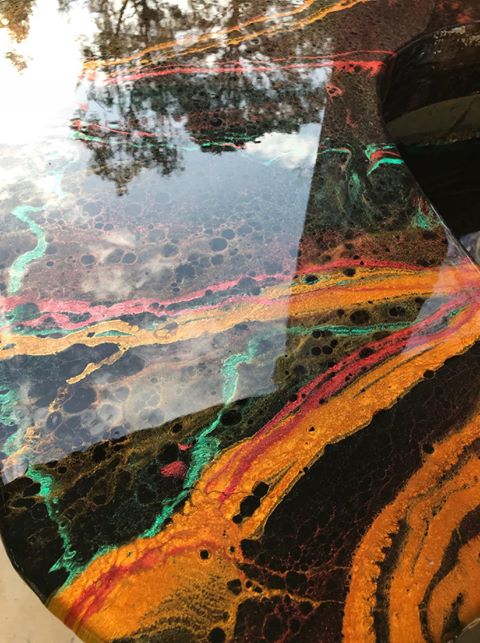 Customer Photo - Epoxy Countertop/Bartop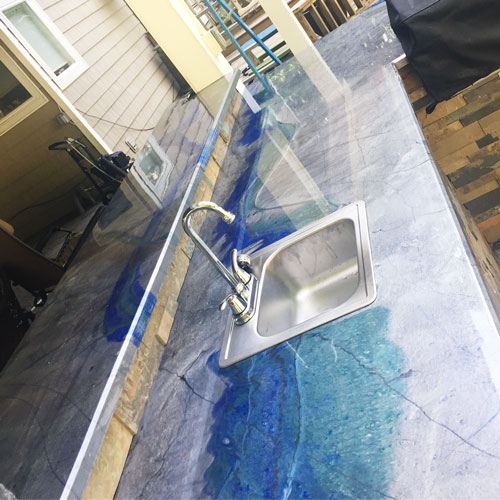 Customer Photo - Epoxy Countertop/Bartop
Check out our post " How to design an epoxy countertop to look like a stone countertop" to help you even further with the design process.
Still undecided? Get one-on-one help with the friendliest, most experienced staff in the industry. Send us your inspiration photos via email info@countertopepoxy.com or call us at 970-639-9338, M-F 7am-7pm MST, and our team will be more than happy to help.