We're excited to introduce 2 new products to our countertop epoxy color system!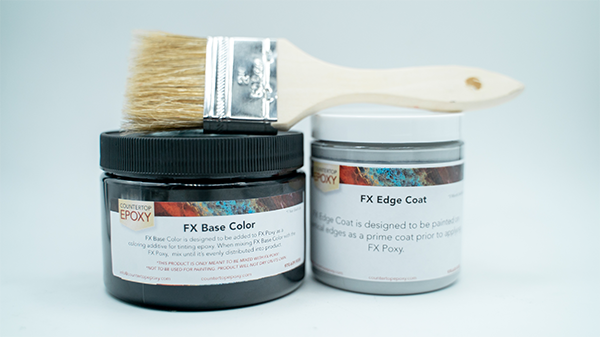 With these new products, there are a few changes to the epoxy countertop application process that is important to note when purchasing your DIY Premium FX Poxy countertop kit.
FX Base Color *New product
Our FX Prime coats are now replaced with our NEW FX Base color.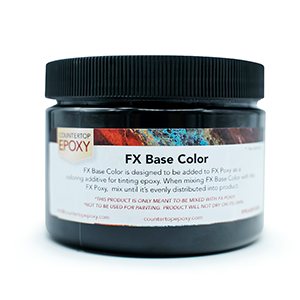 FX Base Color is designed to be added to FX Poxy as a coloring additive for tinting epoxy only to give you a deeper and more vibrant color block than our previous prime coats did. These will be offered in the same size jars as our previous prime coats and the same colorant to epoxy ratio will stay the same.
Our FX Base colors are only meant to be mixed with FX Poxy as a coloring additive and not to be used for painting or priming your edges like our previous system. This product will not dry on it's own.
How to use FX Base Color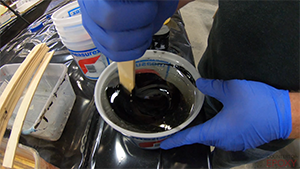 1. Following proper mixing instructions for Premium FX Poxy, during the second mixing stage in a new container, add FX Base Color to your mixed FX Poxy until desired opaqueness. (1 jar of FX base color to 2 gallons of Premium FX Poxy).
2. Mix FX Base Color thoroughly into FX Poxy for additional 3 minutes.
3. After thoroughly mixed, pour contents immediately onto your surface and spread across your surface using a foam roller or brush.
> Read our blog post on Vertical edges and Surface coating tips
FX Edge Coat *New product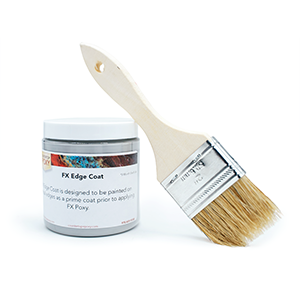 FX Edge Coat is designed to be painted on vertical edges as a prime coat prior to applying FX Poxy. This product is offered in a neutral gray which will work under any color to ensure your original surface doesn't show through when you apply your epoxy base coating with FX Base color.
FX Edge Coat comes with a brush.

Coverage: 80 - 200 Linear Ft

Drying time: 40-45 min, (Drying time may vary depending on thickness of coat & humidity).
How to apply FX Edge Coat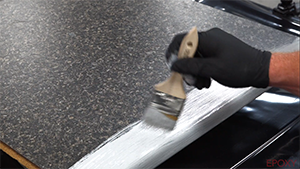 1. Apply FX Edge Coat to your countertop vertical edges using the included brush coating evenly to ensure complete edge coverage.
2. Let dry for 40-45 mins minimum before applying your base coat of Premium FX Poxy with FX Base Color. (Drying time may vary depending on thickness of coat & humidity).
---
Watch our How-to video covering the process of how to use FX Edge Coat and FX Base Color:
Additionally, Create your own countertop kit and our Colored FX Poxy kits will now reflect our new color system and will include an FX Edge Coat and FX Base Color.
We understand this change may be a bit confusing from the way we have previously offered liquid colorants, and we would love to answer any questions you may have. Please call our office at (970) 639-9338, or send us an email at info@countertopepoxy.com if you have any questions about this new system.